Best Headphones With Mic Under 1000 INR
If you are a music lover you always need a good Headphone and if you are a good Singer, you always need a good Headphone with Mic. Basically Headphone with Mic used for recording vocal by using karaoke tracks or it may be simple recording.
So in this article we will going to see some good budget Headphones with Mic under 1,000 INR. You can also get discount when you but it from links given by Piano Daddy.
1. Frontech Jil-3442 Headset With Mic (Click Here To Purchase)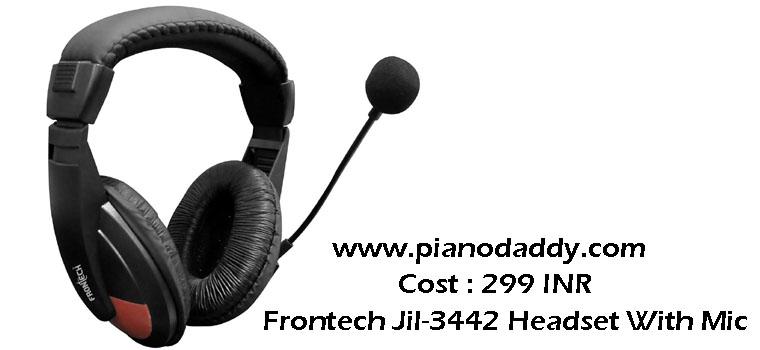 Cost : 299 INR
Details : Sensitivity : 105 dB S.P.L at 1 KHz
Frequency Response : 20 Hz -20000 Hz
Rated Power : 100 mW
Mic Sensitivity : – 58 dB ± 2 dB, Impedance: 32 Ohm
1 year Warranty
Frontech is a very popular brand in Computer accessories. Frontech Jil-3442 Headset With Mic is ver durable headphone.
2. Zebronics Headphones & Mic Headphones (Click Here To Purchase)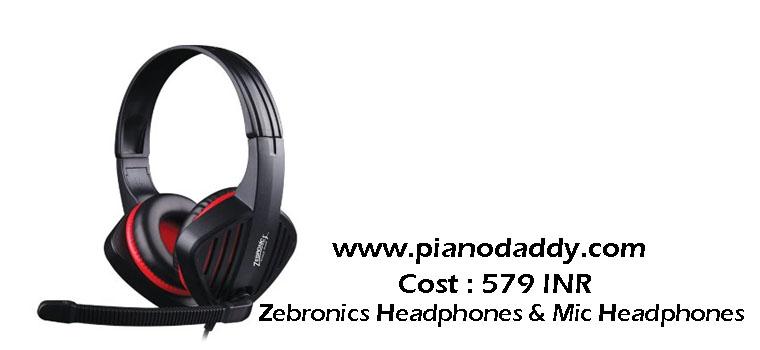 Cost : 579 INR
Details : Dynamic 40mm driver to create soft and pleasant tone
Light-weight and unique design of the earcups
Soft leather earpad for comfortable wearing
Flexible microphone
Frequency range : 20 to 20,000Hz
1 year warranty
Zebronics is a good brand in computer IT sector.
3. HP Headphone with Microphone (Click Here To Purchase)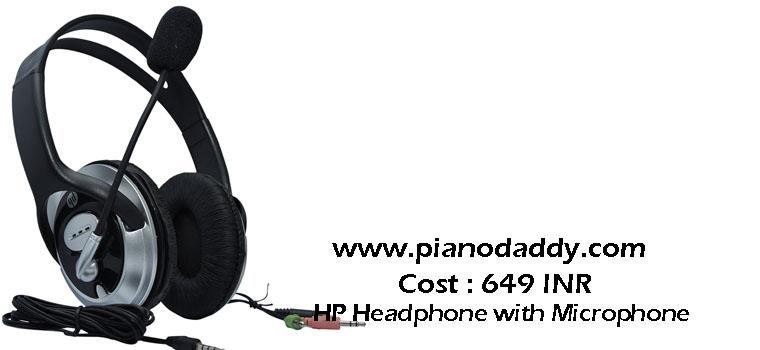 Cost : 649 INR
Details : Powerful bass and clear treble sounds
Wired connectivity
Ideal for long hours of listening
Superior sound quality and lengthy cable for easy of use
Compact and durable
The smart integrated in-cord remote facilitates easy audio control options
Additional Features : 35mm drivers, gold plated connectors, volume/mute control
HP is very popular in Laptops, HDD and many other computer accessories.
4. iBall Upbeat D3 Headset (Click Here To Purchase)

Cost : 995 INR
Details : Cable Length – 1.90 meters
Controls – Volume Up / Down and MIC/ Headphone Mute
Headphone Driver Unit – Ø4cm Headphone Frequency Response – 20Hz~20kHz Headphone Sensitivity – 115dB±3dB
Microphone Driver Unit – Ø0.6 x 0.5cm * Microphone Sensitivity – -42±2dB * Output Power – 100mW
Rated Output Power – 20mW, Weight – 150gms
iBall has a good strength in IT sector.
5. Logitech H150 Stereo Headset with Mic (Click Here To Purchase)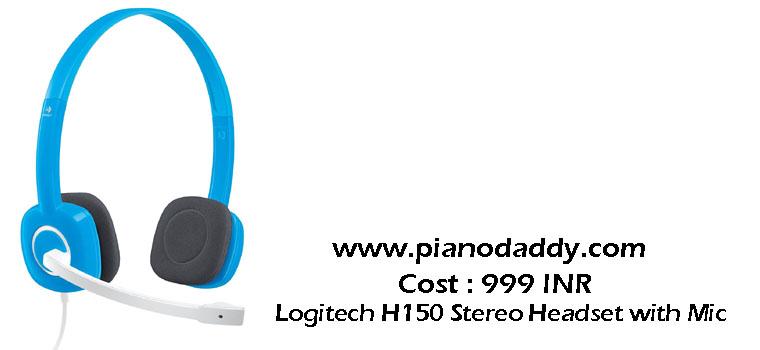 Cost : 999 INR
Details : Microphone Frequency Response: 100Hz to 6.5kHz
Headset Frequency Response: 20Hz to 20kHz
Wired on-ear super-aural headphones
Behind the neck closed design with rotating boom microphone
Impendence: 22 ohm
Logitech provides many computer accessories in IT sector.