Best 88-Key Digital Piano
We have seen and reviewed many Instruments on Piano Daddy like, Keyboard under 5000, 10000, guitars, harmonium, tabla. Now it's time for professionals. In this article we are covering and talk about 88-key Digital Piano of various companies, 88-key Digital Piano cost and details.
If you are a professional musician you must have 88-key Digital Piano. There are many companies which manufacturer 88-key Digital Piano's. Let's see the list and details, which one is best for you.
This is to remind you that all these 88-key Digital Piano's are eligible for Finance / Loan and Easy EMI. Means as they are costly you can purchase it on Finance by Credit Card by which Bank would provide you Easy EMI option. You can get discount also if you can purchase it from given link by Piano Daddy.
1. Casio PX-160 Privia 88-Key Digital Piano (Click Here For Purchase)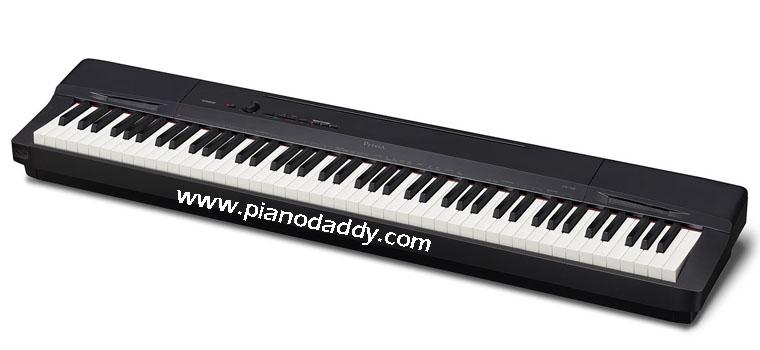 Cost : 41,990 INR
Finance / Loan / EMI : Available
Details : Tri-Sensor Scaled Hammer Action Keyboard
18 Built-In Tones
Damper Resonance Simulator
Onboard Digital Effects
2-Track Recorder
2. Casio PX750 BK 88-Key Digital Piano with USB Connectivity (Click Here For Purchase)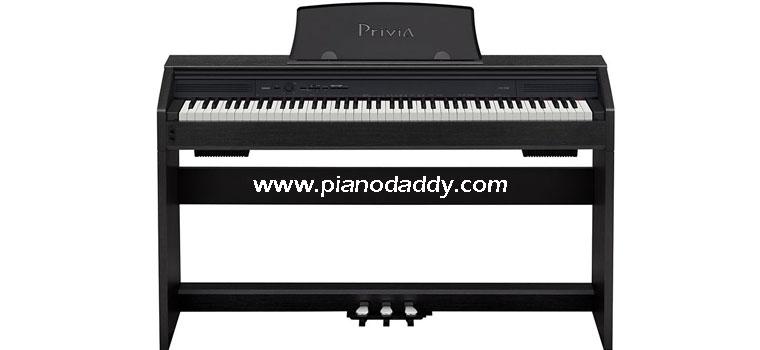 Cost : 59,995 INR
Finance / Loan / EMI : Available
Details : Tri-Sensor Scaled Hammer Action with Ebony and Ivory Keys
Included matching stand with 3 pedals
18 Tones with Split / Layer Capability
128 Note Polyphony
Class Compliant USB MIDI
3. Yamaha P115B Digital Piano (Click Here For Purchase)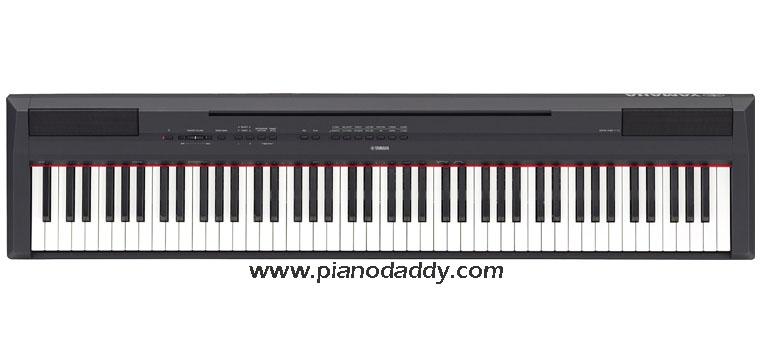 Cost : 58,990 INR
Finance / Loan / EMI : Available
Details : The pure CF sound engine dynamic and expressive playing
GHS weighted 88-key action is heavier in the low end and lighter in the high end, just like an acoustic piano
Pianist styles turn your simple chords into exciting accompaniment
The controller App for iOS devices adds a rich, graphic user interface allowing for quick and easy navigation and configuration
4. Yamaha P Series P35B 88-Key Digital Piano (Click Here For Purchase)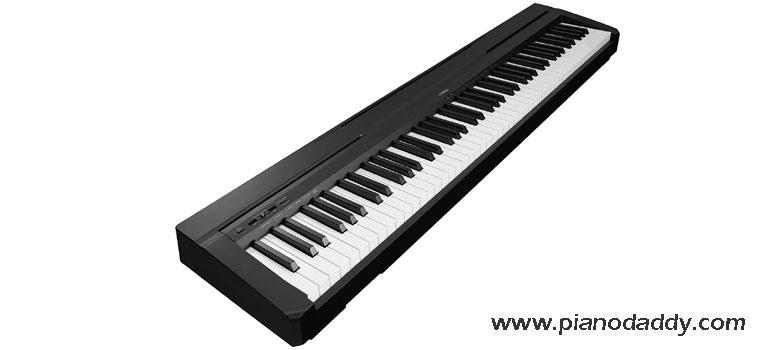 Cost : 65,399 INR
Finance / Loan / EMI : Not Available
Details : Number of Keys: 88
Type: Graded Hammer Standard (GHS) Keyboard
Tone Generating Technology: AWM Stereo Sampling
Number of Preset Songs: 10 demo +10 preset piano songs
5. Casio PX560BE 88-Key Digital Stage Piano (Click Here For Purchase)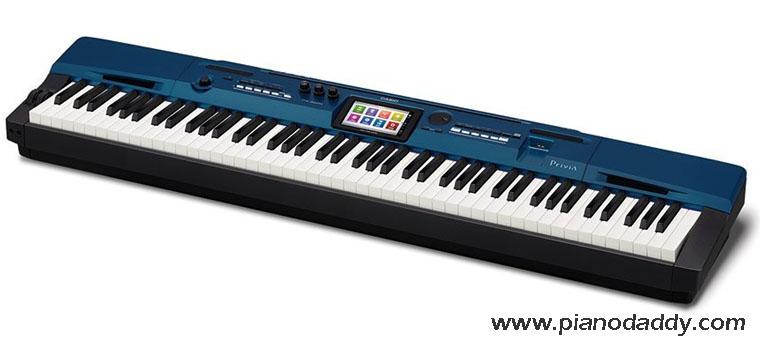 Cost : 69,995 INR
Finance / Loan / EMI : Available
Details : The PX-560 features Casio's renowned tri-sensor scaled hammer action II keyboard
Casio's multi-dimensional air (acoustic and Intelligent resonator)
The PX-560 includes 550 tones
Covering a huge variety of musical instruments and genres